Litigation Support Services
Legal teams rely on experts to sift through the documents of a project that is headed for litigation, arbitration, or mediation -- to help them fortify their position with facts. These facts must be clear, concise and objective. The duty of the expert is to present these facts in terms that can be readily understood. Often the difference between success and failure can be found in subtle distinctions, or the proper interpretation of the available documentation.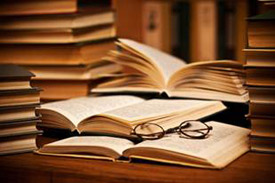 Despite commonalities, very few disputes are exactly alike. We employ proven and recognized methodologies for analyzing and evaluating claims and delays, and establishing costs.
W.J. DEL PICO, INC has the expertise to identify the causes and provide the technical assessment to facilitate resolution in accordance with your strategy. Our professionals understand the subtle distinctions contained within the details. We provide litigation services in a variety of capacities, from initial research to expert testimony. Our research and investigation are comprehensive and strengthen your case with actual facts, not assumptions or allegations. Our testifying experts present these facts with clarity and in a confident, persuasive manner that allows panelists and jurors to make informed decisions.
W.J. DEL PICO, INC offers the following specialty analysis and professional services;
Cost Estimating and Analysis
Schedule Delay and Impact
Calculation of Direct and Indirect Damages
Claim Evaluation and Quantification
Standard of Care for Construction Professionals
Productivity Disruption and Loss
Acceleration Calculation
Earned Value Analysis
Analysis of Differing Site Conditions
Defective / Deficient Contract Documents Identification
Contractor Default
Surety Bond Claims
Construction Defect / Deficient Installation
Excessive Change Order Impact
Consulting Experts
Testifying Experts
Our professionals are experts in the application of cost data developed by RSMeans™, an industry leader in establishing construction cost. We are also proficient in the use of prominent scheduling software: Microsoft Project™, Oracle Primavera™ P6 and P3, and Sure Trak™.
We invite you to contact us at 508-889-4228 for additional information regarding the services we provide relative to your specific legal matter.