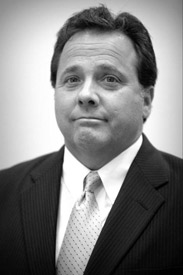 Wayne J. Del Pico, President
About Us
BS Civil Engineering Northeastern University, Boston, MA
Certified Professional Estimator, American Society of Professional Estimators
Adjunct Professor at Wentworth Institute of Technology, Boston, MA
Neutral with the American Arbitration Association
Expert in the development, interpretation, and application of RSMeans™ cost data
Wayne J. Del Pico is a nationally recognized expert in cost estimating and cost analysis, CPM scheduling, and delay and claims analysis. He has over 35 years of practical experience in estimating and managing projects in the commercial, industrial, institutional, and retail sectors of the construction industry. Wayne has extensive experience in Massachusetts public construction and the regulations that govern that market.
For more than 20 years, Mr. Del Pico has provided cost and schedule analysis on various construction claims involving cost inconsistencies, defective documents, delay, differing site conditions, productivity disruptions, and the review of opposing reports. He has authored numerous expert reports used in legal proceedings and has presented expert testimony in litigation, arbitration, and mediation environments.
Wayne is the author of two highly regarded texts on construction estimating; Plan Reading and Material Takeoff and Estimating Building Costs, 2nd Edition, and is the co-author of The Practice of Cost Segregation Analysis. His fourth book; Project Control - Integrating Cost and Schedule in Construction, was released in September of 2013. His latest book Electrical Estimating Methods, Fourth Edition was released in November 2014 by Wiley. It is a complete revamping of an RS Means standard.
Since 1993, Mr. Del Pico has developed and presented numerous construction educational programs throughout the United States, on topics ranging from cost estimating and analysis to scheduling. He has tailored many of these programs specifically for federal agencies and groups of construction professionals.