Construction Consulting, Education, and Litigation Support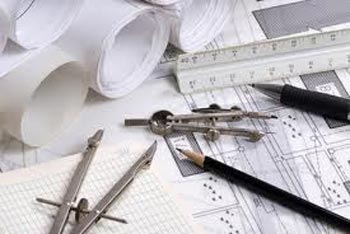 Construction projects are unique, complex, one-time endeavors that are fraught with risk from a variety of events and circumstances.
So it should come as no surprise that even well-managed projects can generate disputes. When disputes extend beyond the parties directly involved, it is essential that the parties' legal team have proper support from a professional and capable construction consulting firm. An experienced consultant can provide the expertise required to help bring the matter to a successful conclusion.
W.J. DEL PICO, INC offers a unique mix of skills, knowledge, and experience to analyze the facts and present objective, independent conclusions in clear, concise, and defendable terms that can be understood by all participants in the process.
Since 1994, W.J. DEL PICO, INC has consulted on a wide variety of construction-related claims, disputes, and other matters, achieving successful outcomes for our clients. We have provided expert testimony and litigation support services for law firms in cases involving sureties, owners, architects, and contractors. We methodically analyze details to ensure that each step taken by the legal team is on a firm foundation of fact, not assumptions, leading to an anticipated outcome. An authoritative opinion founded on experience, with the knowledge of how and when to apply that opinion, is crucial in establishing dominance in a case.
Value: We have consistently demonstrated proficiency in analyzing documents and on-site conditions in a comprehensive, yet cost-effective manner. We understand how costly construction legal matters can be and strive for the most efficient use of funds. As a small firm, we can offer greater value for each dollar invested in our services. We guarantee our fee rate for the duration of the principal engagement.
Confidentiality: We pride ourselves on maintaining confidentiality about the case and our client, throughout the engagement and after the matter is resolved. Our client-centric approach has consistently earned us respect in the industry and is a key reason for our continued success.
What's New
Electrical Estimating Methods, Fourth Edition
Covers 120+ topics in 26 chapters for comprehensive guidance on providing estimates for virtually any electrical task or project.
Learn more here...
Construction Training: For professionals involved in the day-to-day management of projects, we offer construction training programs because improving employee performance through continuing education is an investment in your business. Training often results in practical knowledge that can be applied to avoid costly errors or protracted legal battles. Our focused, on-site courses in estimating, scheduling, and project management reinforce industry recognized practices and standards that can help make the difference between average performance and great performance.
We invite you to contact us at 508-889-4228 for additional information regarding the services we provide and how we can tailor our services to help you with your specific matter.